Website
A website is an organization's, or an individual's which view their website as a big project.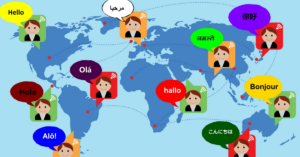 Today digital world, you cannot ignore the fact that more and more people are accessing the internet using their mobile devices in addition to or in place of desktop computers. Technology and the expansion of mobile websites are pushing web designers to re-think how their work is projected. It's a universal design challenge for everyone in the web industry to stay up-to-date on the latest web design trends, news, and tools.
 Responsive Web Design
If your website is not responsive or mobile friendly, chances for losing a large number of visitors. As a result, companies who have responsive websites generate more leads and maintain a competitive company.Responsive web design is an approach that allows your website to adapt to the device your users are viewing. Responsive web design gives you the optimal viewing experience whether you're looking at a 4 inch android mobile, your iPad mini or a 40-inch cinema display. So, Responsive web design is a great solution to our multi-screen problem, but dealing into it and trying is difficult.
 Layouts for Different Browser Widths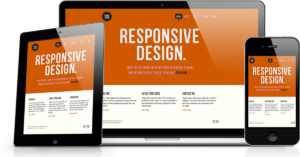 Small: under 600px. This is how content will look on most phones.
Medium: 600px – 900px. This is how content will look on most tablets, some large phones, and small netbook-type computers.
Large: over 900px. This is how content will look on most personal computers.
Basic Things to know in Responsive Web Design
Design for Screen Orientation
Start With a Mobile First Approach
Don't design for the latest mobile device
Navigation Menus
Make Proper Planning of Content and Make it Readable
Build the Layout of Your Site First
Try to Use Many Software Programs
Create Optimized and Flexible Images
Speed
 Tools and resources need
Web browser
Mobile device
Fluid grids
Google's resizer
Media queries
If you are a look-out for the Best Software Training Institute in Marathahalli to sharpen your skills then make the right choice by joining Besant Technologies. Call +91 – 910 812 6341 | +91 910 812 6342 to know further.